Top Career Statistical Returners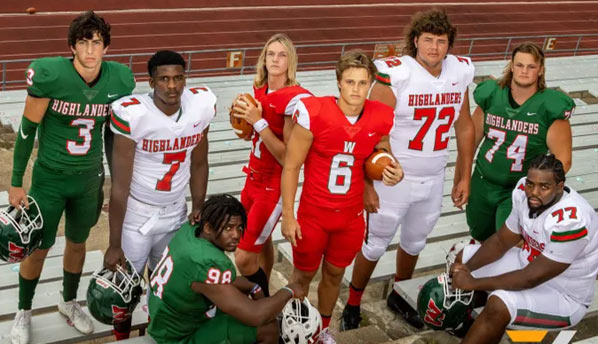 Ben Ferguson returns for his senior year having already accumulated over 750 receiving yards from 65 receptions. Senior defensive lineman Bradley Warren returns with 7 sacks recorded in 9 games last season. Evan Dubin had 45 tackles in the 2020 season. QB Mabrey Mettauer had 4 TDs rushing and 2 TDs passing last year as a freshman. (
photo courtesy of Vype Magazine
)
DANNY AMENDOLA - HOUSTON TEXANS
Danny Amendola, part of the 2003 Highlander team that reached the state championship game, is now in his 12th season in the NFL after helping the New England Patriots to Super Bowl wins in 2014 & 2016. In Super Bowl XLIX, Danny had 5 catches for 48 yds and a touchdown. In Super Bowl LI, he had 8 receptions for 78 yds and a touchdown. Danny has 485 career receptions for 4,684 career receiving yds and 20 touchdowns. His 21 receptions and 278 receiving yds in his 3 Super Bowl appearances are both 5th-best in Super Bowl history.
More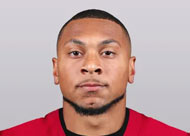 ANTOINE WINFIELD JR - TAMPA BAY BUCCANEERS
Antoine Winfield Jr became the highest NFL draft pick in Highlander history after being drafted in the 2nd round of the 2020 NFL draft by the Tampa Bay Buccaneers. While playing college football at the University of Minnesota, Antoine was named a unanimous All-American, Big 10 Defensive Back of the Year, and a finalist for the Brono Nagurski Award (top defensive player in the nation). As a rookie in 2020, Antoine earned a Super Bowl Championship ring with the Buccaneers.
More